SEO MARKETING SERVICES FOR SMALL BUSINESSES

We chose to use the award winning SEO Industry Tool LINKDEX to help tune up our Client Websites to deliver search ranking and conversion results to small business owners here in Fife and across other parts of Scotland all of whom are now achieving what we refer too as OnlineXcellence.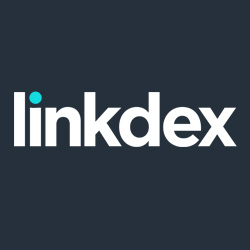 Our SEO Tools Power Up Your Website

Improving your webiste using the largest, freshest and most informative link data available
We use the most advanced GEO Ranking Tool to help you rank better in local results
We can see deep inside your competitor's website strategy at a glance that will help you
We can sort and find you link opportunities by criteria that really matter
We can manage your links with our integrated link workflow solution
We can better optimise your website pages based on crawl data gathered from your website
bringing together better link data to power up your website
gain deeper competitor insights and start ranking alongside competitors
This is one of the best SEO applications we have used to date in servicing our client base.
From the minute we load client and competitor date, we discover an amazing amount of information that will prioritize and help manage both on page and link building work for client websites.
AFFORDABLE SEO MARKETING SERVICES FROM FIFE

Starting from only £75 per month